SCUBA Blog Ultimate Walkthrough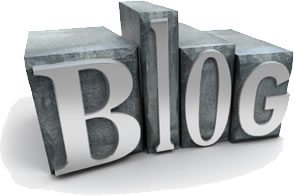 We're going to try something new here at SCUBA Marketing. We'll soon be launching an email newsletter that will go out three times per week with one simple task to complete to get your SCUBA blog up, running and generating business.
We believe so firmly in the success of having a SCUBA blog – mostly because we've personally setup and run blogs that have been wildly successful – that we want to make it as simple as possible for you to get up and running.
We'll show you how to get your blog going at little to no expense. We'll be covering:
How to get a blog
Recommended settings
Basic theme customization
Setting up the best plugins
Article search engine optimization
Ideal days and times to post
How to effectively cross promote on sites like Facebook, Twitter and various social bookmarking sites
Plus so much more since this whole world is constantly evolving.
There will be more details soon, but here's the catch:
We will be announcing this new email series to existing email newsletter subscribers.
It's new so we want to make sure we can handle the deluge that's sure to come from the most comprehensive, easy to follow guide to start a SCUBA blog available. Once we know we can handle it (and allow our loyal subscribers to get a little bit of a head start), we'll open it up to anyone.
If you've been waiting to take that first step, this will help make it even easier to get going.
This will work if you're a dive shop looking to get a new, modern web site. It'll work for the independent SCUBA instructor trying to grab hold of some search market share. A blog will help out certification agencies and gear manufacturers to augment your other communications and search engine marketing/optimization activities.
Sign up below this article, in the sidebar on the right or at the top of the page to be among the first to know about our new SCUBA Blog Walkthrough series!