Weekly Links #4: Better Late Than Never Edition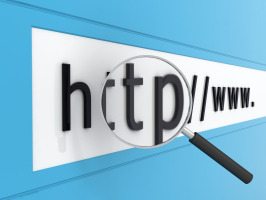 It already feels like next Friday! Talk about nuts around the ol' SCUBA Marketing HQ, people are really starting to get in gear with their online marketing for their SCUBA business and we're responding to more emails, tweets and other messages than ever.
Enough with the jibber jabber, here's some links I found interesting and wanted to share from the past week:
SCUBA
Here's some pretty cool stitched together panoramas of U-Boats lying on the bottom of the ocean.
After just recently trying a sidemount setup, I'm excited to see that PADI is already poised to fully embrace sidemount first as a specialty and possibly for adaptive teaching at the open water level.
If you're reading this site, you probably already know that SCUBA can earn a living, but this is a great article going over some of the various ways people can make a career from diving.
Business
Duane gives us an excellent lesson on understanding SCUBA class price policies. This is always a delicate subject for people, but this is a great examination.
There's been quite a bit of name calling in the bigger social media marketing world lately. We simply stay out of it. We frequently get emails saying things like "I use Facebook/Twitter/LinkedIn/Email, I can do all of this social media marketing stuff myself, right?" We teach you how to use these tools, but knowing how to use a hammer isn't the same thing as knowing how to build a house. We build houses. If you choose to work with a social media marketing consultant, please feel free to contact us if you don't understand their proposal or plan.
Would you like to see your link next week? Contact us!