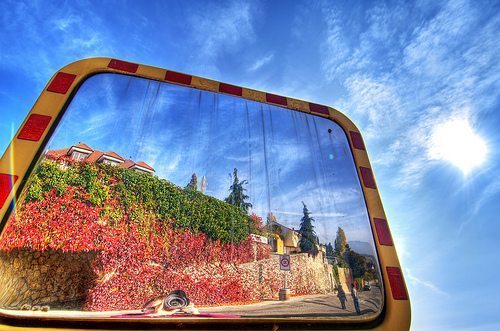 I like to take some time at the end of each year to reflect back on the year. 2010 has been a very interesting year for me.
New SCUBA Marketing
For this site, 2010 was the first full year. Traffic is growing steadily, Facebook Fans have grown, Twitter followers have grown and RSS and email subscribers have grown. I haven't been as active in my posts as I would have liked, but that's mostly due to some issues in my personal life.
Regardless, the site has accomplished the two goals I had for it when this year started:
Cover monthly hosting costs via ad revenue
Land a full time position with a big player in the SCUBA industry managing their online community
Some may scoff at the pittance I make in online ads, but I'm happy with it. I have one ad block in the footer mostly to see who is bidding on keywords I'm using. Plus, my hosting covers quite a few sites from my previous career, so it's more than the $7 per month hosting that's so easy to find 🙂
As for landing the full time career, that happened early in the year (part of what's kept me so busy and away from the site), it's been a dream. I get to use all of the tools I've been teaching about to promote a well known player in our industry and I've learned a lot. Expect quite a bit of content this next year 🙂
The SCUBA Industry
Let's just say my work here is far from over.
Many of the big names are still far behind the times. Shops and independents are doing their best, but are realizing it's a lot of work that frequently facilitates another employee. Instead of embracing the existing tools, almost daily I hear about the next SCUBABoard killer or Facebook for SCUBA community. I wish those people luck, but it reminds me of the snake oil salespeople I saw in the real estate industry.
Because my biggest goal is to see the entire industry grow, I will be working very hard next year to explain how to be more successful with social media for your SCUBA business.
Diving
I've been very bad. I haven't been diving in months. Again, this is predominantly due to some big changes in my personal life this year. I have big plans to change this for next year.
Teaching
While my education is current, I never went active this year. I did, however, run a secret side web project for a fake SCUBA school in a geographic area I am completely unfamiliar with. Everyone who contacted me for training I referred to the local dive center. At this point, let me say that I spent less than 2 hours per month on the site, but I averaged over 30 "students" per month and was consistently in the top 2 for the keywords "SCUBA" plus the city I was targeting.
I shut the site down at the beginning of the month since it wasn't beneficial to me beyond being a case study. The techniques I used will be shared this next year. This just proves to me that these tools can generate ample business for a part time instructor.
I am hoping to team up with a couple of dive centers to assist with classes this next year so I can get back into that aspect of SCUBA that I so dearly miss.
Personal
I'd rather not get into the details of my personal life on this site, especially since a big part of it is a work in progress.
I've made new friends and solidified some great friendships with old friends. I've also said goodbye to some friends. I believe it was Dr. Seuss who said "don't cry because it's over, smile because it happened" (thanks to Mike for bringing that question to my attention) and that is how I've tried to look at my year.
I've lost over 30 pounds, I'm eating healthier and working out more regularly. I will admit the holidays have been tough with all of this, but I'm actually down close to 10 pounds since the beginning of November.
I can honestly say I am currently the happiest I've been in almost ten years and I know returning to teaching and diving regularly will help to push me over the top.
Thank You
If I didn't see traffic growing or the emails telling me I have a new email subscriber multiple times a day or the emails from people in the industry looking for some help, I wouldn't keep doing this.
So thank you for reading.
For me, 2010 didn't start out so well, there are still a couple of lingering issues that will follow me into 2011, but I'm happy with the way 2010 is ending.
Photo via Tambako the Jaguar