SCUBA Email Marketing: Collecting Email Addresses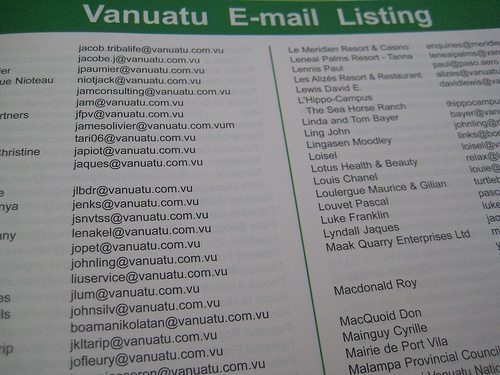 Email marketing can be an incredibly powerful tool, but some people see it as spam (even if done correctly) or incredibly difficult to begin. As we saw last time, email marketing has an incredibly high return on investment and should not be avoided. Both independent SCUBA instructors and SCUBA stores should be actively collecting email addresses.
Collecting Emails
Your SCUBA store or instructor business should be collecting email addresses immediately and at all possible opportunities. While the US Federal CAN-SPAM Act is actually fairly vague and doesn't do much to protect consumers, we should all still abide by a common sense stance on email marketing: If you would hate the email marketing message you receive, don't send it yourself.
"Harvesting" email addresses is the main legal issue we're looking at today for our SCUBA business emails. Using email addresses that you (or a paid list provider) have simply found instead of having been given is considered harvesting and is in violation of SPAM guidelines.
Independent SCUBA Instructor Email Address Collection
As an independent SCUBA instructor, I find it incredibly easy to collect email addresses. The PADI student record folder has a line for email addresses. Be sure to tell your students that you MAY email them about upcoming classes or promotions. This disclaimer makes it legal. Simple, huh?
SCUBA Store Email Address Collection
SCUBA stores have a variety of options to collect email addresses:
Have your SCUBA instructors get them from students with the disclaimer that they're going back to the store too.
Place a sign up form on your checkout counter. Offer discounts, promotions or local diving news.
Create a customer database to help your customers track their purchases, trips and maintenance. Get their email address to help keep them up to date.
When doing outside events, offer contests if people leave their email address.
Online Email Address Collection
In case you hadn't noticed, here at New SCUBA Marketing there are a variety of ways to subscribe to the email newsletter:
EVERYWHERE
Give your students and customers the opportunity to give you their email address as many ways possible.
How have you built your SCUBA email subscriber list?
Photo via KirrilyRobert