So You Want Your SCUBA Web Site to be Found…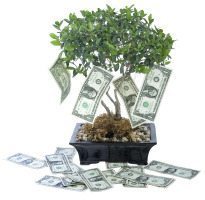 Word of mouth advertising is an excellent business builder, especially for a local business such as a SCUBA dive center, resort or independent instructor. However, if you could plant a seed for a money tree, why wouldn't you? Your web site can be that money tree. The costs to deploy can be incredibly low, the returns can be swift and the maintenance can be low.
Keyword Research
First, ask yourself what keywords you want to rank for. Here's a hint:
Take your city, state and add "SCUBA" to it.
So try Googling Austin, TX SCUBA or San Diego, CA SCUBA or whatever the appropriate geography would be for you. If you don't show up within the top three of the web page search results, you're doing something wrong. I'll talk about the business directory later, that's even easier. Now you know your competition and how you stack up.
Get a New Site
Odds are fairly good your site is old. It's built on old technology. It hasn't been updated for a while. I'll have my reviews open soon so I can take a look at yours specifically, but when I do these searches, I am rarely pleasantly surprised. Don't feel bad, I am an admitted web site snob.  However, I look at them from two key perspectives that matter:
How a search engine sees it
How your consumer uses it
Since I'm a big fan of free, I strongly encourage you to go to WordPress.com and register for a free account and blog. Play with the system. See what it can do. When Google's Head of Webspam Matt Cutts recommends WordPress over Google's own Blogger system in regards to ranking higher more easily, that's a fairly good endorsement.
Blog vs. Web Site
A blog is a web site. Back when I started doing web design, we used to love setting you up with sites because you had to come to us for all of your changes and we charged way too much money. A blog is a Content Management System (CMS). This means that you control your content. When you want a change made, do it yourself. To a consumer, a blog is a web site, so stop trying to make a distinction.
.COM vs .ORG
I'm going to explain blogging quite a bit around here, but I'm going to take it slow so as not to confuse. When you get over to WordPress and start looking around, you may notice talk of WordPress.com versus WordPress.org.  Here's the simplest explanation I can offer:
WordPress.com can be completely free. They host and maintain the system. Since they host and maintain it, there can be some feature limitations.
WordPress.org is free software that you install on a web host. Typically, a web host is not free. I'll recommend some options later on. Since you host the software, you can do whatever you want with it, so features and designs are limitless.
Which is Better?
If you end up enjoying your blog site, you'll want a .ORG site eventually. For starting out though, .COM works great. Also, it is relatively painless to move from .COM to .ORG when the time is right.
Who Needs a SCUBA Blog
Every dive center, SCUBA resort and independent SCUBA professional should have a blog. Share stories of your classes, trips, sales, groups and more to your potential future customers as well as retaining your existing SCUBA customers.
I Need Help
Don't worry, I'm going to show you how to do everything to get your new SCUBA blog up and running from registration to submitting your first article.
An Example
This site is a SCUBA blog built on WordPress.org. As seen in the last post, it is ranking quickly with minimal effort. Yours can too.
If you already have a SCUBA blog, please share it in the comments below so I can add it to my feed reader!