Hiring a Copywriter for your SCUBA Website or Blog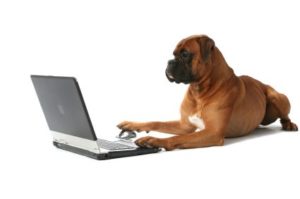 Ever feel like the daily list of chores just keeps getting longer and you keep falling behind on your list of "should do's"? You are not alone.
While I constantly promote that you can do all of your online marketing on your own at little to no cost, there are times when hiring help is immensely beneficial.
Inspired by a recent email I received, I'll cover:
How to recruit a copywriter
How to evaluate a copywriter
What a copywriter should provide when delivering an article
Hiring a non-diver copywriter for a website about diving
I've worked with plenty of copywriters as well as having to recruit and hire new writers very recently for both a large blog and some new projects I'm assisting with, so I speak from experience.
So let's dive in!
How to Recruit a Copywriter for Your SCUBA Blog
So you've decided you need some help creating content for your site, but where do you find a qualified writer?
There are a variety of websites where you can hire freelancers for a variety of tasks. I've had the best luck using oDesk, but this isn't where my most recent round of writers have come from. It's typically easy to both manage and review potential hires via their system, but you have to create an account which is a bit intimidating for some users.
Craigslist is another great option, but you will typically receive an overabundance of inquiries that won't actually read your ad. I recommend adding to your job description something like "Use 'Purple Elephant' as your subject line, otherwise your email will be deleted" to help weed out the people who don't actually read the job.
When writing a job description, be very specific. Here's a recent criteria list I used:
300-500 words
At least one image with proper attribution
Covering topics including: dive travel, dive training, dive equipment, SCUBA/ocean news
Score 90% or better on ScribeSEO
Know how to use both the WordPress visual editor and HTML editor
Add relevant links to specified web sites
No spelling or grammar mistakes
For a criteria such as this, expect to pay $30-45 per article. Knowing search engine optimization, adding images and knowing WordPress are all bonus qualities and command a premium, but will save you time and help improve rankings. As with many things, if you buy in volume, you may be able to get this price down. You may also pay a slight premium (~$5-10 per article) if you want the person to act as a ghostwriter, allowing you to take complete credit for the content. Since they can't use the content in their portfolio, it has less ongoing value, hence the surcharge.
Every writer I've worked with has accepted PayPal for payment, so you can use a bank account or credit card to pay. When you find a good writer, pay them promptly to avoid them leaving you for someone who pays on time.
I've personally had the best luck finding writers by networking locally. I'm connected (via Twitter and Facebook mostly) to several freelancers and bloggers in my area, so it's quick work to send out a message and get many qualified responses back. For English language sites, I have personally had better luck hiring native English speakers.
Just like with dive training, you get what you pay for. You may be able to find "writers" who can create an article for $5-10, but you will spend a significant amount of time editing. I would rather pay a little more and not have to do any extra work because I value my time.
How to Evaluate a Copywriter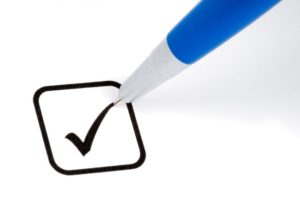 For ongoing evaluations, this is easy if you created specific criteria as described above. If they continue to meet the criteria, keep hiring/paying them. If a writer isn't keeping up with your standards, it's your responsibility to give feedback and allow them the opportunity to adjust. It's much easier (and less expensive) to coach an existing writer a little than to have to hire a new writer.
For the first evaluation, I recommend using your criteria in your job post and tell the writer to send a sample that conforms to that criteria. DO NOT use this sample for anything other than to evaluate them. DO NOT post it on your site or send it out in an email newsletter. It is unethical and could potentially land you in legal trouble due to copyright violations.
You can also ask to see samples from other topics. I don't use this as my main evaluation because A) I like to give new writers a chance too and B) other topics might not be remotely relevant to the topics I want covered.
What a Copywriter Should Provide When Delivering an Article
This will depend on what level of delegation you're comfortable with. For the main blog I manage, we have a new article every day. I want as little extra work as possible. So the writer has an Editor user role in WordPress, which means she can login, write her article, create links, upload images and publish articles. I come in to proofread, search engine optimize and make sure the links are both relevant and valid.
On another project, I didn't want the writer to have access to the system because it isn't live yet. So I requested an HTML coded plain text file and images via email. I would have to copy and paste the article into WordPress, upload and place the images and do everything I did in my first example. It's more work on my part. I also saved a couple of dollars per article because they didn't have to deal with logging in and doing it all themselves. Had the system been live, I would have greatly preferred just giving them access to do it themselves and have paid the extra money.
One of the beautiful aspects of using WordPress is user roles. I can create an account with Contributor status and an author can only write posts, but can't see or change anything else and I have to approve everything before it gets published. If I give Author status, they can hit the publish button on their own. If I give Editor status, they can also edit other authors articles. They don't get Administrator status, that's just for me 🙂
Hiring a Non-Diver Copywriter for a Website About Diving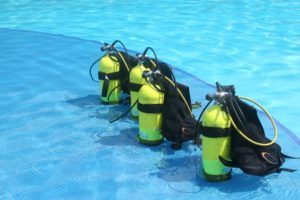 Your first thought is probably "no way, no how", but I'd urge otherwise.
Hire the non-diver copywriter.
Their job is to research and write. There are infinite resources available for research, so they can find out anything they may ever need to know. Being a non-diver isn't a roadblock to hiring a copywriter since you are hiring them to write, not to dive.
You can also use this to your advantage. If your copywriter is interested in learning to dive, you now have a great trade opportunity. Who gets more excited about diving than a new diver? This excitement will come out in the writing.
Additional Notes
Even if you hire a copywriter to generate content for your site, I highly recommend writing your own material periodically to give the insight and voice that only you can offer.
If you want to hire a writer for your SCUBA blog or website, please feel free to contact me. I have already screened several copywriters and can put you in touch with someone quickly.
Have you used or can you see yourself using a copywriter for your SCUBA website?