Basic Search Engine Optimization for Your SCUBA Web Site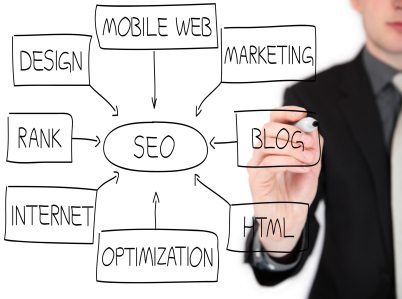 It may be for bragging rights or business generation, but most people who have a SCUBA web site want to rank highly in the search engines. There are plenty of known reasons for being number on in the search engine results, but do you know how to get there? Do you need to hire a professional?
The answer: maybe.
In this starting point for search engine optimization for your SCUBA web site, we'll define some basic terms and go over the number one rule that has worked for me. While I don't claim to be an expert, I have been able to get every site I've worked with within the top two or three results for their most difficult keywords and number one for their less competitive keywords.
Basic Search Engine Optimization Terms
Here are some basic terms to know:
Search Engine Optimization (SEO): The umbrella of techniques used to increase search engine rankings.
Search Engine Marketing (SEM): Utilizing tools like pay-per-click to increase rankings.
Search Engine Results Page (SERP): The page within the search results your site appears on for a given search term.
Keyword: The search term you want to rank for, such as "Cozumel SCUBA".
Long-tail: More specific keywords that more and more people are using in their searches, such as "Advanced Nitrox SCUBA training in Cozumel".
On-Page SEO: Aspects of your site you can directly control through code and content.
Off-Page SEO: Using other web sites, including Facebook and Twitter, to increase your rankings.
Backlink: A link from another site to yours.
META Tags: The indicator that the person who is calling you to "guarantee" higher search rankings is an idiot. There are some ways to utilize META Tags, but they have little to no benefit for rankings.
Content (Is Currently) King
I'll be digging deeper into various tools and techniques, but the bottom line is that content appears to be easiest and most powerful when it comes to SEO for your SCUBA web site.
I constantly encourage you to blog because SCUBA blogging generates content. Search engines like fresh content. Users like fresh content, which means they're more likely to share it, which will increase traffic if not rankings.
So if you have a web site that you update once a year (if that), you are at a distinct disadvantage.
This is just the primer, I'll be going more in-depth into how to make your SCUBA web site rank higher, quicker and cheaper.